OSWALDO CRUZ QUÍMICA
Manufacturer of inputs and a reference and the largest producer of resins and raw materials for the most important sectors of the economy, such as construction, paints, adhesives, packaging, paper, textile, among many others.

VETTA QUÍMICA
Distributor of chemical inputs for the chemical production chain and manufacturer of polyester resins, used in the manufacture of composites.

MCLAW DO BRASIL
Company focused on formulations and development of chemical compounds for industrial applications and recovery of dirty solvents.

BR RESINAS
Industrial outsourcing of alkyd resins, modified alkyd resins 
 and catalysts.

AVCO Advanced Technologies
Multinational chemical industry of Israeli origin focused on the production and marketing of chemicals and additives for textile and paint and varnish industries.
Ekonova
Manufacturer of chemical auxiliaries for the segments of pulp and paper, textile, leather treatment, water treatment and acrylic resins.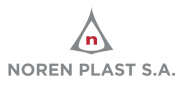 Noren Plast S.A
Argentine company, manufacturer of chemical inputs for various sectors of the chemical industry, such as: paints and varnishes, leather, acrylic sheets and polyurethanes.